Wire / Strand / Tubing / Bar Stock Cleaning Lines (Continuous cleaning lines)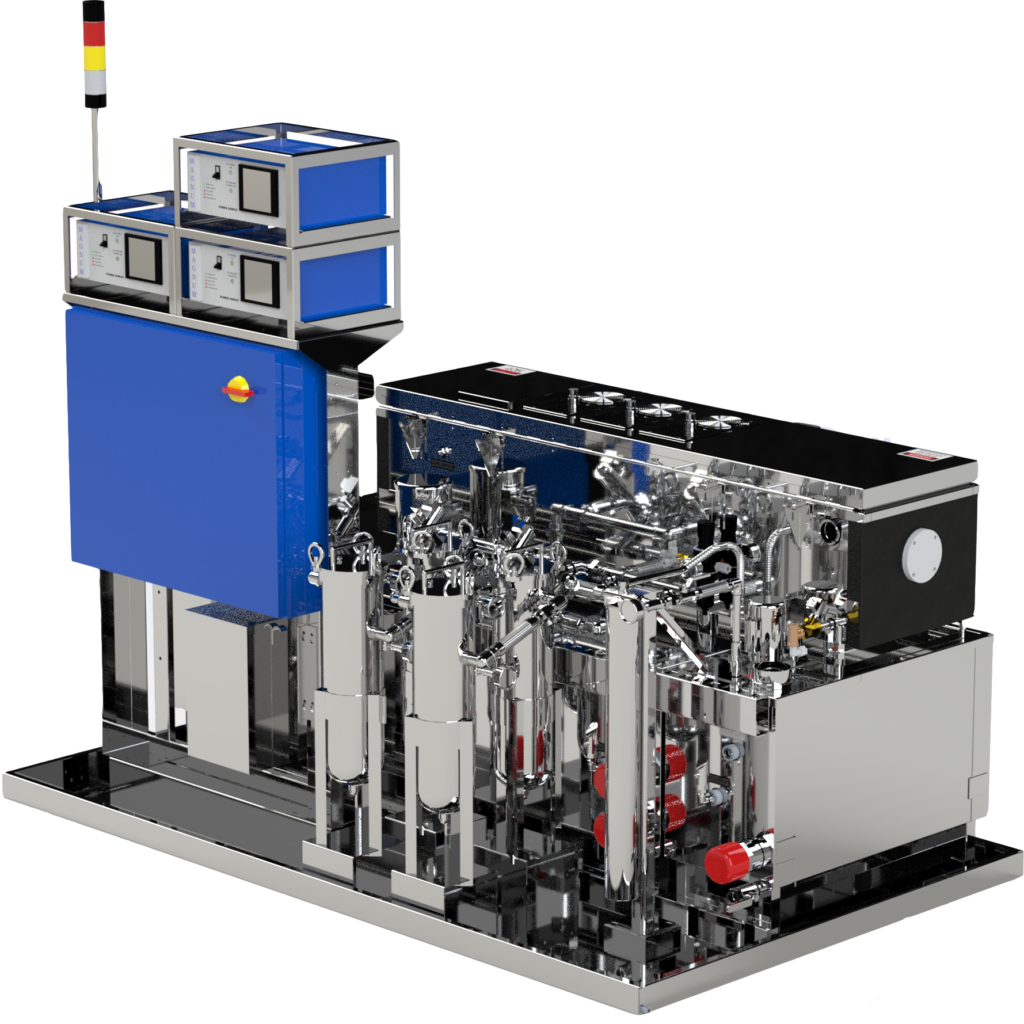 Magnus Engineered Equipment manufactures state-of-the-art 360 degree ultrasonic cleaning equipment for continuous materials such as wire, strand, cable, tubing and metal stock.  The use of unique compact 360 degree radial ultrasonic units in the strand cleaner allows for in-line cavitation cleaning and ensures complete removal of lubrication residues such as oil or grease, soap, stearates or dust.  Ultrasonic units can be stacked in series to achieve the desired cleaning rate, and removed contaminants are dispersed into the cleaning liquid and prevented from re-attaching to the substrate.  Critical cleaning specifications are achieved all the time and every time.
Features available with continuous product cleaning lines include:
Product handling and spooling capability
Unique compact radial 360 degree ultrasonics which are stackable to achieve the desired cleaning rate
PLC controls
Filtration and Coalescers
Heated solutions
Drying and blow-off stations
Cellular adaptability to existing processes (mobile if needed)
---
High Speed In-Line Cleaning System
Magnus Equipment knows wire is a difficult task when compared to most traditional ultrasonic cleaning applications. At Magnus we manufacture continuous in-line flow RADIAL systems, which are ideal for product cleaning of wire, strip, rod, tube and bar material. These systems clean, rinse and dry at speeds up to many hundreds of feet per minute in mild aqueous solutions.