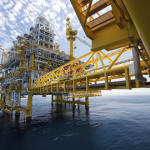 Energy manufacturers look to Magnus to deliver the most innovative parts cleaning equipment and advanced technical support resources in the industry. Whether your energy-based applications involve oil and gas exploration or power generation our machines will meet all of your cleanliness specifications, your space requirements, material handling, and your safety and environmental guidelines.  When cleaning difficult surfaces, our standard equipment or engineered solutions optimize your manufacturing capacity and flexibility delivering increased productivity.  Whether you are cleaning pipes, casings, shafts, or impellers, our machines provide you with the cleanest parts every shift every day.
---
Magnus Engineered Equipment is ideal for cleaning and maintaining:
Combustor Components
Drill Pipes
Drill Casings
Pipe Control Valves
Wellhead Equipment
Rotor Shafts & Discs
Impellers
Generator Shafts
Gas Turbine Blades & Blade Roots
Steam Turbine Blades & Blade Roots
Magnus Engineered Equipment is ideal for removing:
Alkaline residue
Aluminum oxide
Carbon
Coolant
Copper Oxide
Corrosive materials
Ferric Oxide
Fingerprints
Fluxes
Glues
Grease
Lapping compound
Lapping oil
Lubricants
Machine fines
Magnesium Oxide
Metal chips and fines
Oil
Organics
PO4
Rust Inhibiting Oils
Sand particulates
Shop Soils
Solvents
Surfactants
Wax
Magnus Advantages for the Energy Industry
Experience – Since its beginnings in 1921, Magnus Engineered Equipment has firmly established itself as a world leader in the design and manufacture of industrial parts cleaning equipment utilizing specialized immersion cleaning technology. Magnus knows and understands all aspects of Energy Manufacturing parts cleaning and metal treatment and are experts at developing robust cleaning processes with consideration for material handling, automation, worker safety, environmental issues, and operating costs.
Specificity – Custom services are a major part of our engineering and manufacturing capabilities.  Our ability to adapt to your specific cleaning needs is unparalleled.  Magnus can address special process applications that go beyond conventional cleaning and deliver exceptional results. Assistance in evaluating your specific situation is available through one of our Energy Manufacturing specialists.
Reliability – Once installed, our machines provide years of reliable service. Magnus part washers are so durable there are many still in use after 30 years. From supercritical steam turbine blades to drill pipes and everything in between, our engineering department can assist with all of your service and maintenance issues and help you make the most of your investment.
Service – Our systems are designed, manufactured and tested at our company headquarters located in Willoughby, OH USA.  The same experts who helped design your system are the people who service your system after the sale.  We know the efficiency of your production process can depend on our ability to respond to your inquiries.  Your success is our priority.