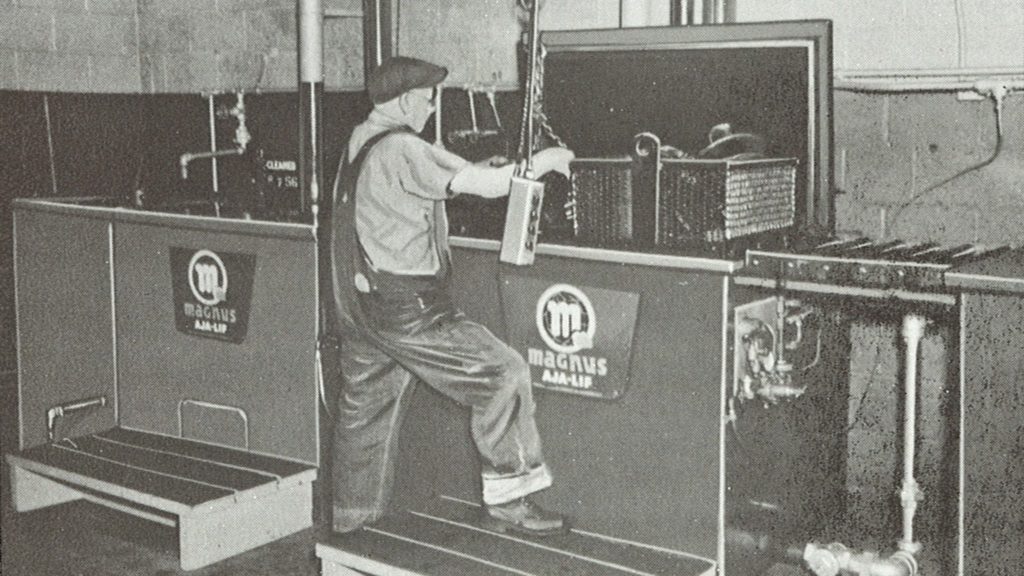 Since its beginnings in 1921, Magnus Engineered Equipment has firmly established itself as a world leader in the design and manufacture of industrial parts cleaning equipment using specialized immersion cleaning technology. Standard and custom systems are produced for parts cleaning, degreasing, and metal treatment using both aqueous and safety solvent systems for parts ranging from small intricate precision items to very large heavy machine parts. Magnus knows and understands all aspects of parts cleaning and metal treatment and are experts at developing robust cleaning processes with consideration for material handling, automation, worker safety, environmental issues, and operating costs.
Core Values
• Operate with honesty and integrity
• Show respect for all
• Take pride in our products and reputation
• Do what is right for our customers
• Enjoy what we do
Mission Statement
Meet the needs of our current and future customers by providing quality products, service, and expertise in the metal finish and cleaning industry, while providing a fair return for the owners. Our success is dependent upon operating in accordance with our core values.
Vision
A company which is profitable, stable, and continues growth by virtue of providing valuable and innovative products to the metal finishing industry.